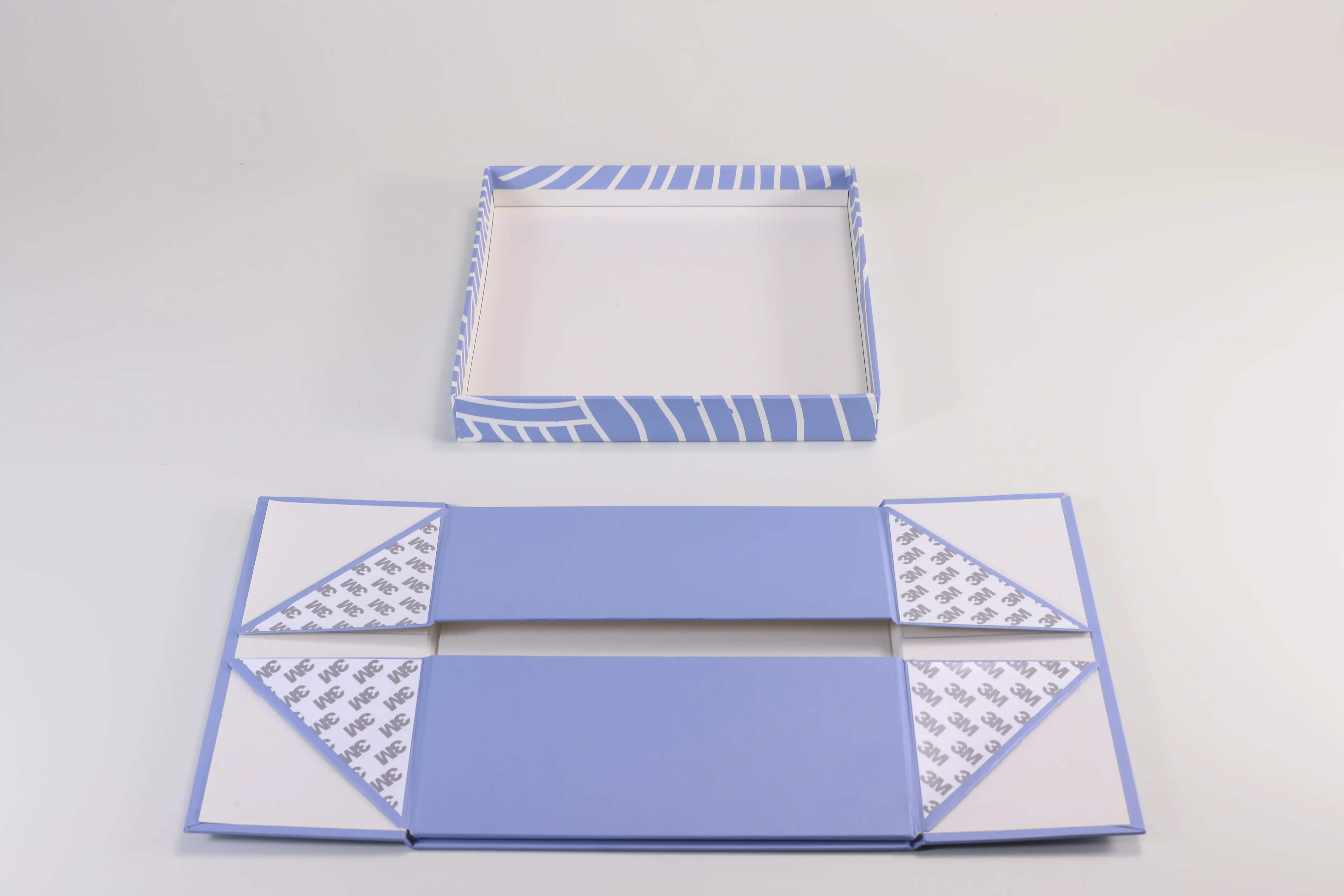 Custom Paper Folding Boxes: Solution to Your Packaging Need
Custom Folding Boxes, the one-and-only answer to your packing woes! Our boxes are built from sturdy paperboard and can be compactly folded for easy transport. Packaging of all kinds, from food to cosmetics to electronics, may benefit from our product.
The Custom folding boxes we sell are incredibly flexible and valuable in many situations. They are ideal for food packing since they keep food fresh and safe throughout travel. You can simply trust that your items will arrive at your clients' doorsteps in one piece when shipped in one of our sturdy boxes.
Paper Folding boxes are useful, but they're also fantastic for advertising. Our customizable boxes are the way to go if you want to advertise your business and raise brand recognition.
Benefits of Folding Boxes:
Sturdy paperboard material ensures the safety of your items during transport.

Compact folding design that makes effortless transport and storage.

Packaging solutions for various products, including food, cosmetics, electronics and more.

Keeps foods fresh and safe during transport making it ideal for food packing.

These customizable

Cardboard

folding boxes

are perfect for advertising and raising brand recognition.
Custom Folding Boxes should be your first choice if you need a sturdy and adaptable container. Order right now to see how simple and reliable our goods are.
Discover the versatility and durability of the Rigid Fold Box
Custom Rigid Box Packaging: Premium Solutions for Your Products
Revolutionize Your Food Packaging with Paper Tube Packaging
Upgrade Your Packaging with Box Sleeve: Customizable, Secure, & Eye-Catching
See Why Customers Love
Eco-Brothers:
"Loved Eco-brothers. Their packaging solutions are so innovative and top-notch." 
Gidon Thomas
"Hats off Eco-Brothers custom packaging solutions. The attention to detail in designing and quality is exceptional."
Duy Nguyen
"For me, Eco-Brothers are a game changer. The sustainable custom boxes exceeded my expectations."
Meir Bar