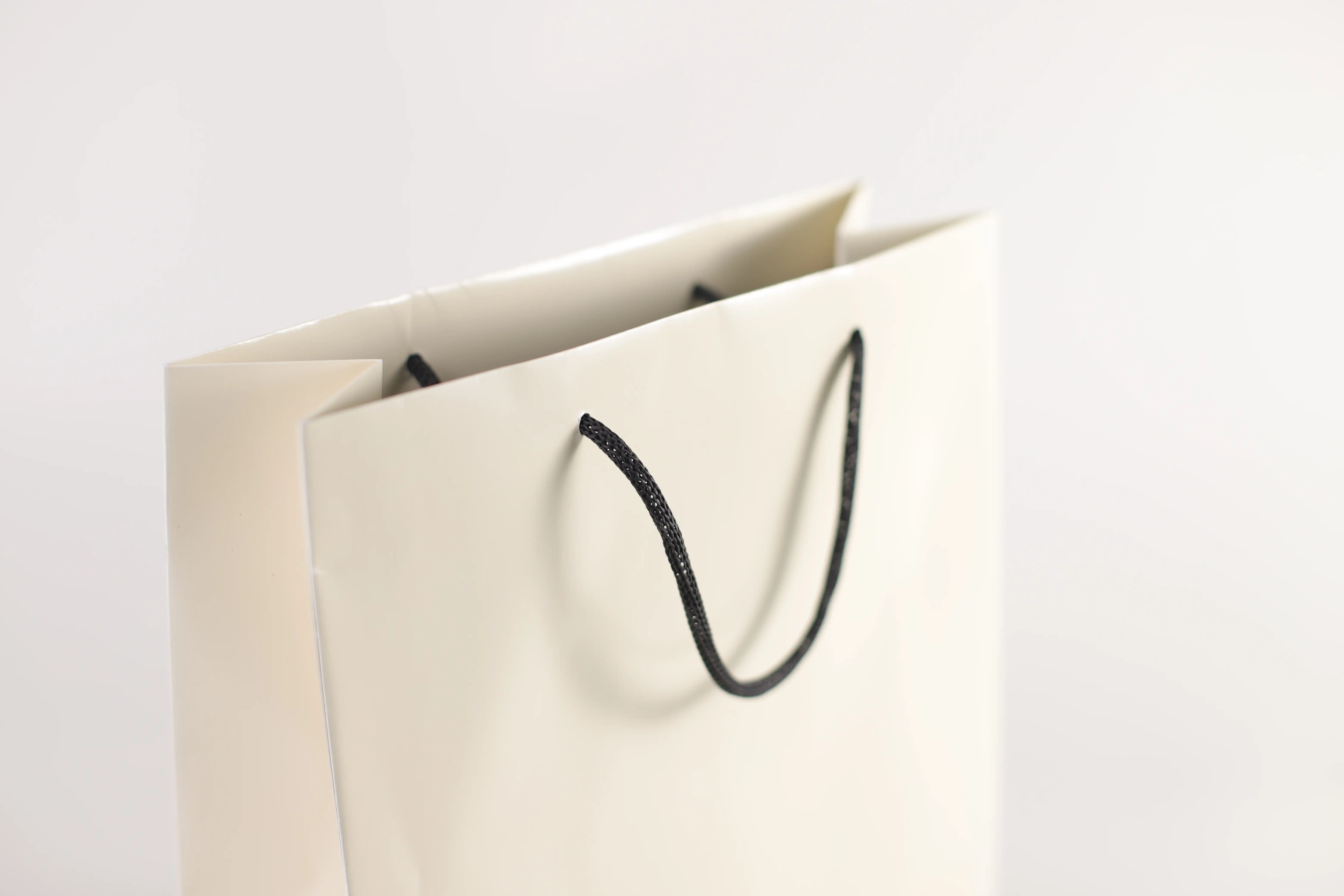 Shop with Style and Functionality – Discover Rope Handle Bag Today
The Rope Handle Bag brings fashion and utility together in one stylish package, making carrying your products easier and more stylish than ever before. Perfect for weddings, events, restaurants and retail shop owners looking for that extra chic element in their shopping experience; our bag's durable construction with super light materials such as paper means it is also easy to clean while the rope handle adds sophistication – the Rope Handle Bags will turn heads wherever it goes!
Attractively designed, yet environmentally-friendly, our bag makes an excellent addition to anyone looking to reduce their environmental impact. Perfect as gift packaging too – making this bag one that you won't mind having around.
Features of
Rope Handle Bag
:
 

 

Fashionable and stylish design that combines utility and sophistication.

 

Lightweight and durable construction using eco-friendly materials such as paper.

Easy to clean, making it a practical and convenient option for carrying items.

Rope Handle Bags

is perfect for weddings, events, restaurants, and retail shops looking to add a chic element to their shopping experience.

The rope handle adds an elegant and sophisticated element to the bag's overall aesthetic.

Environmentally-friendly and ideal for those aiming to reduce their ecological impact.

Rope Handle Bag

can be use as gift packaging, making it a practical choice for many different occasions.
Start making shopping more exciting today by investing in the Rope Handle Bag – it will transform both style and functionality! Request a Quote
Custom Kraft Bags: The Perfect Blend of Fashion and Functionality
Shop in Style with White Kraft Bags – Eco-Friendly and Fashion-Forward
Get Carried Away with the Brown Shopping Bag – Stylish & Eco-Friendly
See Why Customers Love
Eco-Brothers:
"Loved Eco-brothers. Their packaging solutions are so innovative and top-notch." 
Gidon Thomas
"Hats off Eco-Brothers custom packaging solutions. The attention to detail in designing and quality is exceptional."
Duy Nguyen
"For me, Eco-Brothers are a game changer. The sustainable custom boxes exceeded my expectations."
Meir Bar