Premium Mylar Bags for Food Storage – Keep Your Dry Goods Fresh for Longer
Mylar bags for food storage are an excellent choice when you need tor store dry goods like beans, rice, and flour. Their use of food-grade materials guarantees the quality and safety of these bags. Our sacks are suitable for safeguarding items and stored for the future. Your food will stay fresher longer due to our bags, as they let less air in than regular plastic bags. Moreover, our bags create a protective barrier, ensuring the freshness of your food for an extended period. Furthermore, our bags not only reduce air exposure but also contribute to the longevity of your food by minimizing the entry of external contaminants. In addition, our bags provide an effective solution for preserving food freshness, in contrast to conventional plastic bags that allow greater air permeability. Moreover, mylar bags for storage protect food from moisture and oxygen. 
Features of Our Mylar Bag For Food Storage:
Food-grade safe: Mylar bags for storage

prevent chemical and toxin contamination.

Preserves dry foods:

These mylar bags preserve dry goods for long periods.

Low gas permeability: Our ECO-BROTHERS Mylar bags protect food from oxygen, moisture, and other gases.
Versatile storage

: White sugar, flour, soft grains, dry beans, and maize store in our Mylar bags.

Long-term storage:

Designed for extended storage periods, ensuring your food stays fresh for months or even years.

Easy to Use:

Feature a closure that makes opening and shutting them effortless.

Convenient size:

The closure on our bags is user-friendly, making it easy to open and close them.
Order mylar bag for food storage today for peace of mind that your food is safe, fresh, and ready to use.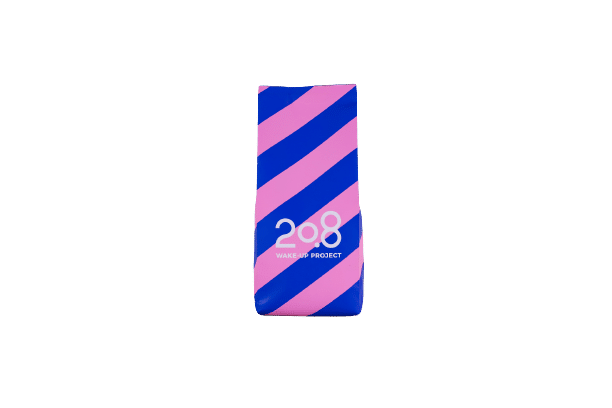 Elevate Your Coffee Experience with Pink Coffee Bags: Freshness, Convenience, and Style
Simplify Your Impact with Environmentally Friendly Bags: Reliable & Sustainable
Revolutionize Your Food Packaging with Paper Tube Packaging
See Why Customers Love
Eco-Brothers:
"Loved Eco-brothers. Their packaging solutions are so innovative and top-notch." 
Gidon Thomas
"Hats off Eco-Brothers custom packaging solutions. The attention to detail in designing and quality is exceptional."
Duy Nguyen
"For me, Eco-Brothers are a game changer. The sustainable custom boxes exceeded my expectations."
Meir Bar