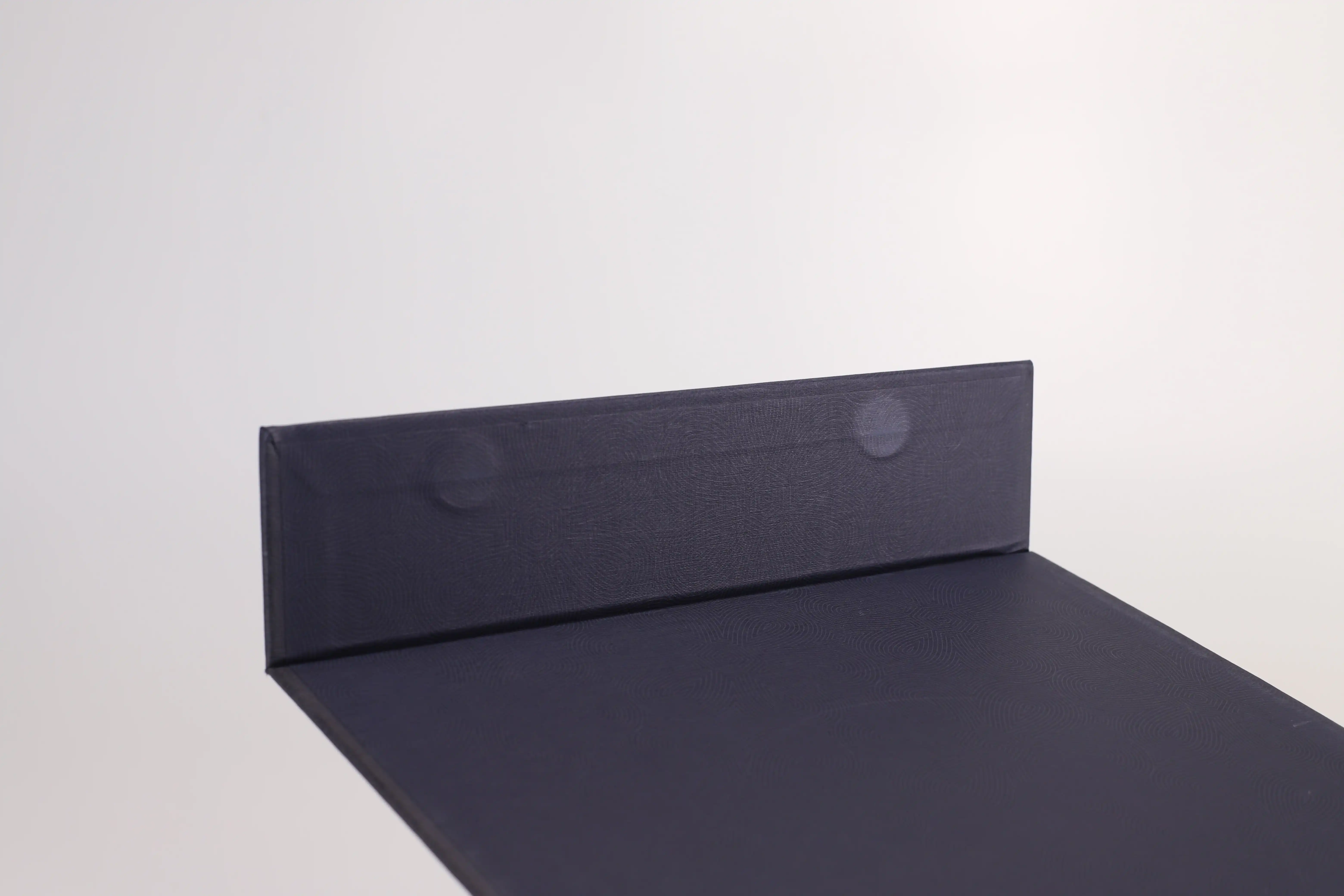 Magnetic Box: Elevate Your Packaging with the Perfect Blend of Function and Fashion
The search for a top-quality packaging solution is over with the introduction of Magnetic Box. Our product designed to carry and store high-value items such as watches, jewelry, cosmetics, perfumes, etc. Contrary to conventional cardboard boxes, our magnetic boxes is ideal blend of function and fashion. These boxes aren't just durable and strong and stylish, but also visually communicate your message. If you're looking to impress your clients or wish to organize your goods in a stylish way, Magnetic Boxes covers you.
Features of
Magnetic Box
:
This product

 provides a high-end packaging solution for high-value products. 

The premium magnetic packaging boxes are rigid and durable, ensuring your products well-protected. 

Unlike traditional boxes,

Magnetic Custom

Box

offers a perfect combination of function and style, making it an ideal choice for businesses looking to impress their customers. 

The aesthetically pleasing design of

Magnetic packaging  Box

conveys your message in a stylish and sophisticated way.

 

This

is a versatile packaging solution for various products, making it a cost-effective choice for businesses. 

The magnetic closure secures more than any other traditional box's closure. 
Our friendly and dedicated company is here to provide you with the best possible packaging solutions. So why settle for ordinary packaging when you can have Magnetic Boxes? Order now and experience the ultimate in luxury packaging!
Magnet Box-Durable and functional
Custom Rigid Box Packaging: Premium Solutions for Your Products
Revolutionize Your Food Packaging with Paper Tube Packaging
Upgrade Your Packaging with Box Sleeve: Customizable, Secure, & Eye-Catching
See Why Customers Love
Eco-Brothers:
"Loved Eco-brothers. Their packaging solutions are so innovative and top-notch." 
Gidon Thomas
"Hats off Eco-Brothers custom packaging solutions. The attention to detail in designing and quality is exceptional."
Duy Nguyen
"For me, Eco-Brothers are a game changer. The sustainable custom boxes exceeded my expectations."
Meir Bar