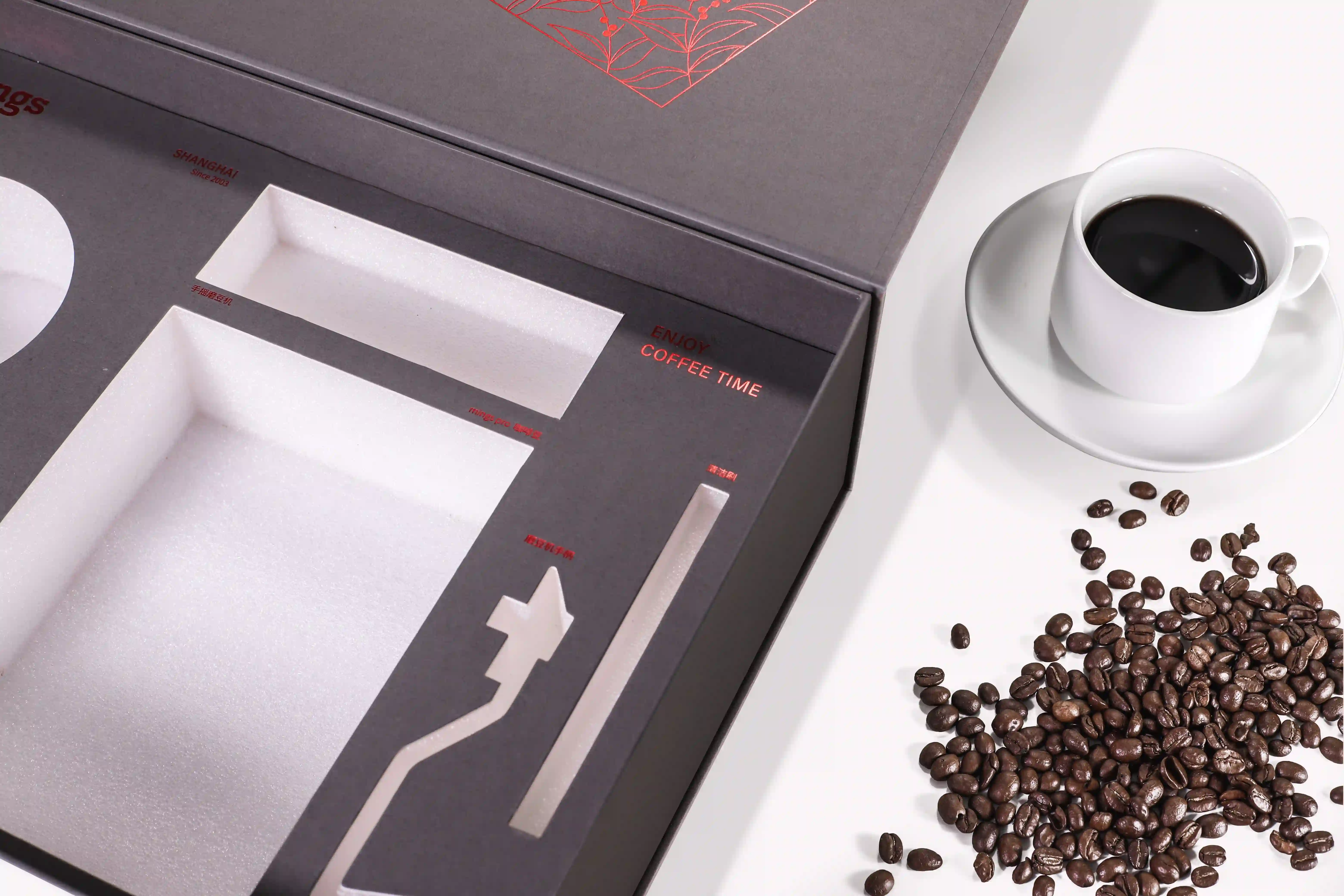 Package in Style with the Cardboard Suitcase Box: Durable Packaging Solution
Here we present Black Cardboard Suitcase Box – the ultimate solution for all your packaging needs! This rectangular container with a handle is perfect for personal as well as company use. The chic and versatile black shade of the suitcase is sure to attract people's attention and make a statement. Cardboard Box Suitcase are robust and attractive. Additionally, it hides dirt, scuffs, and stains, keeping the package looking new for years. Thus makes it the perfect choice for packaging who want to maintain a professional appearance. 
The Cardboard Box Suitcase made of high-quality materials, ensuring durability and longevity. It also fits all your needs, making it ideal packaging. Also the strong, comfy grip makes it easy to carry.
Features of Black Cardboard Suitcase Boxes:
Suitcase Boxes Cardboard is an elegant durable solution for all your packaging needs – both personal and company.

This

suitcase

construct of high-grade materials to ensure longevity and protection for your products.

With plenty of room to fit all of your essentials inside Cardboard Box

, making this ideal packaging. 

Its sturdy yet comfortable handle makes carrying around this lightweight suitcase effortless.

Maintain a professional appearance by hiding dirt, scuff marks, or stains over time and looking brand new for longer. 

Perfect choice for those who want to maintain a professional appearance.
The Cardboard Suitcase Box is the ultimate luxury packaging solution! No matter if it's for business or personal, this suitcase will meet all of your packaging needs and exceed all expectations. Experience its exquisite beauty today and experience true packaging luxury!
Custom Rigid Box Packaging: Premium Solutions for Your Products
Revolutionize Your Food Packaging with Paper Tube Packaging
Upgrade Your Packaging with Box Sleeve: Customizable, Secure, & Eye-Catching
See Why Customers Love
Eco-Brothers:
"Loved Eco-brothers. Their packaging solutions are so innovative and top-notch." 
Gidon Thomas
"Hats off Eco-Brothers custom packaging solutions. The attention to detail in designing and quality is exceptional."
Duy Nguyen
"For me, Eco-Brothers are a game changer. The sustainable custom boxes exceeded my expectations."
Meir Bar